MSc Artificial Intelligence & Data science for Business - Grande Ecole Program
Unique in its positioning and approach, the aivancity's "Grande École" Program aims to prepare future AIgineers®1 capable of meeting the many challenges facing the economy and society in terms of exploiting the potential of data and artificial intelligence:
Graduates capable of developing computer programs to accelerate business performance and ensure the transition to a 4.0 industry, but also to work for the progress of humanity in all areas, while ensuring that ethical rules evolve in line with technical and societal developments.
Graduates capable of designing and developing the intelligent systems that contribute to companies' progress and the development of tomorrow's Society while integrating the new challenges related to cobotics (Collaborative Robotics or Man/Machine collaboration).
Recruiters are increasingly looking for young talent capable of leading innovation projects and supporting the transformation of their organizations, by mobilizing technological and scientific knowledge integrated with business or professional management logics (strategy, marketing, customer relations, operations management, finance...).
The AI Engineers® that we train and (trans)form will be able to mobilize hybrid skills and lead multidisciplinary groups, to connect the scientific dimensions of AI & data science to business and society through open, collaborative and frugal innovation, agile project management ... while developing an ability to act in a VUCA environment (vulnerable, uncertain, complex and ambiguous) and accepting to move forward without knowing everything beforehand.
Diplomas
a Master of Science degree "Artificial Intelligence & Data Science for Business".
a State-level professional certification registered with the RNCP (National Directory of Professional Certifications) at level 7 (equivalent to Bac+5): "Artificial Intelligence Project leader"
an "AI Product Engineering" certificate issued by the University of Berkeley, for students opting for the learning trip to California at the end of the of the program's second year.
The following professional certifications whose preparation is integrated into the program:
Year 1 : DP-200 Implementing an Azure Data Solution - Microsoft
Year 2 : DP-201 Designing an Azure Data Solution and AI-900: Microsoft Azure AI Fundamentals or AWS Certified Cloud Practitioner or Associate Cloud Engineer
Year 3 : AI-100 Designing and Implementing an Azure AI Solution - Microsoft
Institutional environment
Economic and financial environment
Legal environment
Social and societal environment
Identification of the company's opportunities in the field of artificial intelligence
Analysis of the societal and environmental impacts of artificial intelligence
Security and protection of personal data
Processing data from multiple sources
Statistical analysis of thedata
Data Transformation
Design and training of AI models
Optimization and evaluation of AI models
Analysis of computer needs
IT development management
Software viability and evolution
Communication of project results
Follow-up of the evolution of the results restitution interface of the artificial intelligence solution
Presentation of the main uses of the results of the AI project as well as their ethical implications
Managing the workflow of an AI project
Team leadership in a technological environment
Financial steering and risk management of the IA project
Take into account the multiple impacts and challenges of AI on the environment, society and the individual, and develop a responsible approach concerned with the legal issues related to data but also bias, transparency, robustness and explainability issues.
Address the company's issues in a global way by integrating marketing and customer relationship strategies, management tools, communication methods and human and managerial levers.
The Grande École Program also enables students to :
Master two foreign languages in a professional situation and working in an international environment
Develop the ability to understand disruptions and transformations, the sense of agile, open and collaborative innovation and the ability to lead an end-to-end creative process.
 Identify the business challenges in his or her field of specialization and have the soft skills attached to it.
Adopt a responsible and ethical behavior and systematically integrate it in their professional decisions and activities.
These skills will enable our graduates to become key players in AI and data science projects in organizations.
Far from being confined to a single profession, our commitment to employability will be to provide them with the technical, business and ethical tools to enable them to evolve in a constantly changing world.
NEED MORE INFO?
Just schedule an Online Microsoft Teams chat with our dedicated Admissions Officer.
It's this way !
CALENDAR
Grande École Program – MSc AI & Data Science for Business
Entry level Graduates with 2 years of Higher Education or Bachelor Degree

Languages English

Diploma issued MSc AI & Data science for Business

Next classes September 2021
2 or 3 years of study, the last year of which is a work-study program
Entry
Level
Diploma course
Bac+2*

Year 1

Year 2

Year 3

Artificial Intelligence & Data Science for Business
(RNCP level 7 - Bac+5)
Bac+3*
                                   

Year 2

Year 3

Artificial Intelligence & Data Science for Business
(RNCP level 7 - Bac+5)
* In the required specializations - see admissions
3 years to Become the IAgénieurs® of tomorrow
Building the fundamentals and analysing
580H of teaching + 120H of AI clinic
AI TECH
Maths & statistics
Coding for AI
Practical Machine learning
Business Management
Economy & Business law
Finance
Marketing
Human resources management
AI, Ethics & Society
Histoire et Géopolitique de l'IA
L'individu, l'Entreprise et l'Etat aux défis de l'IA
Gouvernance des données
Langues et cultures
English/FLE, LV2, Mandarin
Projects & personal development
Clinique de l'IA, Coaching carrière, Social media & E-reputation
Stage 2 à 3 mois
Expérience aivancity
Activités associatives, artistiques et sportives
Cycle de conférences
Mission citoyenne
Learning trip à l'international
To deepen and develop
650 hours of teaching + 180 hours of IA clinic
AI Tech
Practical Deep learning
Big Data Analytics
Cloud Computing
Deployment of AI models
Business Management
Management of digital systems
Supply chain management, smart operations
Business strategy and planning
AI & Data science for Marketing
AI, Ethics & Society
Robustesse, explicabilité et biais de l'IA
Grandes transformations par l'IA
Grandes interrogations par l'IA
Langues et cultures
English/FLE, LV2, Mandarin
Projects & personal development
Clinique de l'IA, Coaching carrière
Stage 2 à 3 mois
Expérience aivancity
Activités associatives, artistiques et sportives
Cycle de conférences
Mission citoyenne
Learning trip à UC Berkeley
Admissions in 2nd year
Personalised online course with tutoring on Saturdays, accessible from registration during the year.
Refresher courses depending on the academic background: fundamentals in management or fundamentals in Mathematics, Statistics, Data and Machine Learning
Have a strategic vision and to specialise
Apprenticeship, 180 hours of common core + 120 hours of specialisation, + 300 hours of AI clinic
Common core
Cyber security, The Internet of Things, Data governance, Green AI, AI & decision making, Data-driven business models, The Future of AI, Responsible performance management…
Specialisations
AI and health
AI and Finance
AI and Law
AI and business
AI and industry
AI and entrepreneurship
AI and consulting
Languages and cultures
English/FLE, LV2, Mandarin
Projects & personal development
AI Clinic, Career coaching
Work-study assignment report
Project or Master Thesis
Apprenticeship or alternate internship/course 12 months
With the advent of Artificial Intelligence and Big Data in our society, new, highly skilled jobs have emerged. These new professions, whatever the sector, can be organized along a continuum from data to algorithms and their implementation within companies.
The aivancity Grande École program prepares students for the following professions :
Artificial Intelligence Engineer, Artificial Intelligence Project Manager, Artificial Intelligence Project Director, Artificial Intelligence Expert, Artificial Intelligence Consultant
Machine Learning Project Manager, Machine Learning Engineer
Data scientist, Data engineer, Big Data consultant, Business Data analyst
Admission to the Grande École Program is open to a variety of student profiles.
The conditions stipulated below are indicative and set only a general framework that does not purport to take into account the completeness of individual cases.
Preparatory Studies for the Grandes Ecoles (CPGE) students (scientific and commercial)
DUT graduates (all specialties)
BTS graduates specialized in insurance, banking, management, sales, accounting, computer science, electronics, electrical engineering
students with a validated post-secondary+2 level of study (120 ECTS credits) in the context of a diploma or certificate favorably validating two years of higher education in mathematics, statistics, computer science, engineering sciences, economics or management, issued by an official French or international higher education institution
Post-secondary+3 graduates (French Licence, Bachelor, RNCP level 6 or other international diploma admitted as equivalent by the Dean of aivancity) in fields that differ from those required for integration in the 2nd year and with a particular enthusiasm for mathematics and computer science.
| Admission tests in 1st year | Duration | Weight |
| --- | --- | --- |
| Assessment of the application file |   | 4 |
| MCQ in mathematics and statistics | 1h30 | 3 |
| Multiple choice English quiz (vocabulary, grammar, comprehension) | 45 mn | 1 |
| Choice of MCQ quiz: Computer Science or Economics and Society | 45 mn | 2 |
| One-on-one interview for motivation | 30 mn | 3 |
Graduates with a Bachelor's degree (or equivalent) in mathematics, statistics, computer science or engineering sciences
Graduates with a Bachelor's degree (or equivalent) in economics and/or management
Holders of a Bachelor's degree (Bac+3 or Bac+4) from business or engineering schools
Holders of another international diploma accepted as equivalent by the Dean of aivancity
| Admission tests in 2nd year  | Duration | Weight |
| --- | --- | --- |
| Assessment of the application file |   | 4 |
| MCQ in mathematics and statistics | 1h30 | 3 |
| Technology & Business English quiz | 45 mn | 1 |
| Choice of MCQ quiz: Computer Science or Management | 45 mn | 2 |
| One-on-one interview for motivation | 30 mn | 3 |
Aivancity's Grande École Program has its own competitive entrance examination. All candidates take selection tests based on knowledge, skills and open-mindedness, including sensitivity to issues of ethics and responsibility.
FILE STUDY
The application file is graded on the basis of the candidate's track record: academic excellence, quality of corporate experience, diversity of associative experience, cultural openness, etc.
MATHEMATICS AND STATISTICS
The "Mathematics and Statistics" test takes into account the applicant's numerical logic and argumentation skills. Four independent exercises test logical reasoning and numerical modeling skills and evaluate the ability to use mathematical and statistical concepts and tools, as well as the application of these concepts in contexts close to everyday life or professional situations. The test lasts 2 hours and does not require advanced mathematical knowledge. It is conducted without a calculator.
ENGLISH
It is an MCQ with 45 questions divided into 3 parts: Comprehension, Vocabulary and Grammar. For 1st year admissions, questions focus on everyday life situations; for 2nd year admissions, the questions are related to the Technology & Business English environment.
INFORMATICS/COMPUTER SCIENCE
This is an MCQ that evaluates the candidate's general knowledge of computer science and digital technologies.
ECONOMICS AND SOCIOLOGY
This is a multiple choice test that evaluates the candidate's general knowledge in the fields of Economics and Sociology.
MANAGEMENT
This is an MCQ that measures the candidate's general knowledge in the field of management and business management.
INDIVIDUAL MOTIVATIONAL INTERVIEW
The 30-minute interview takes place in front of a board of examiners made up of two teachers from the school or a teacher and a professional in the company. It allows the members of the jury, who have read the application, to get to know the candidate and to understand his or her professional project in line with the Grande Ecole Program of aivancity, to better evaluate the quality of the candidate's academic background and to appreciate his or her openness and general culture.
There is no ideal portrait or standard profile. The Jury assesses the candidates' experiential reflection (specific examples in a school, professional or associative setting...), or their thoughts about their future linked to a good knowledge of what the school offers, rather than the construction of a character conforming to imaginary stereotypes. A real dialogue must be established with the jury so that it is able to determine the candidate's ability to integrate, participate and develop within the school and then in positions of responsibility in the fields of AI and Data Science.
Admission process
APPLICANTS RESIDING IN FRANCE
The competition takes place in our premises over one day with written tests in the morning and oral tests in the afternoon. There is no eligibility phase. All the marks, affected by their coefficient are taken into account for the result.
APPLICANTS NOT RESIDENT IN FRANCE
aivancity has set up an international admission procedure for all non-resident candidates in France designed to attract students from all over the world by valuing their talents and the diversity of their experiences. This procedure takes place continuously throughout the academic year, and includes only the evaluation of the application file and an individual interview. The admissions department sets the date with them and explains how the tests will be conducted.
Admission results are published on the aivancity admissions platform within a maximum of one week, subject to validation of the current year. They are also sent by e-mail to the candidates
Focus on the learning trip at the University of California Berkeley
The University of California at Berkeley is the first University of California campus and is one of the most selective and prestigious universities in the world. It has 35,000 students, 14,000 employees and 1,800 tenured professors and boasts 104 Nobel Prizes, 45 MacArthur Prizes, 25 Turing Awards, 19 Oscars, 14 Pulitzer Prizes, 14 Fields Medals and 207 Olympic medals.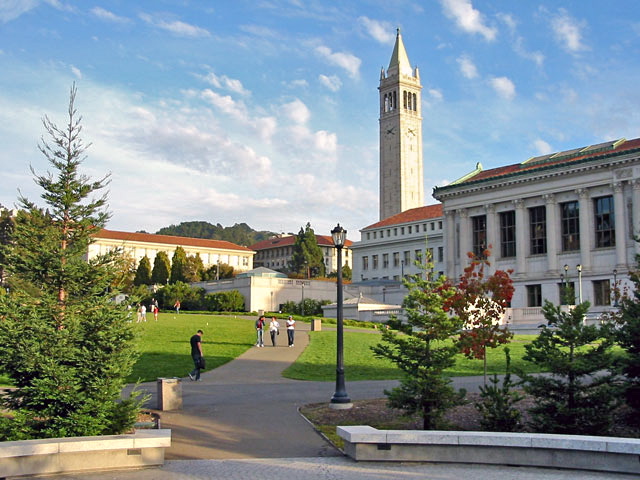 aivancity School for Technology, Business & Society Paris-Cachan has signed a partnership with UC Berkeley to enable students of the Grande École Program to live an exceptional immersive experience in the innovative and technological ecosystem of Silicon Valley. At the end of the second year, students leave for the United States as part of a three-week learning trip to UC Berkeley and a one-week free cultural immersion program that includes the writing of a fresh-eyes report.
The program, tailor-made for aivancity students, promotes a perfect coherence of the overall course within the school and develops new technical and international skills.
Presentation of the program
Artificial intelligence is among the most profoundly transformative technologies in the history of humanity, right there with fire or writing; the world is soon to be populated with smart agents, some acting independently, some enhancing human intelligence, skills, and performance. Some of these agents will be purely software, some will inhabit robots, cars, drones, satellites, and any imaginable type of hardware. The San Francisco Bay Area, which includes Berkeley and Silicon Valley, has for decades been at the forefront of several technological advances. Key is the presence of universities with exceptionally strong technical programs, of the world's largest ecosystem of tech companies and startups, and of investors with budgets that are still unsurpassed.
The University of California at Berkeley has been at the center of this success since the time of the first microchips. In this program, you will be immersed right into our unrivaled ecosystem, you will meet extraordinarily accomplished technologists, founders, and entrepreneurs and while we will produce work of the highest technical standards, you will also be exposed to and learn softer skills and attitudes that have made and are keeping this area as successful as it is. 
The program challenges and pushes your technical abilities in a fast-paced environment. The variety of feedback and interactions you will experience, will enrich you and remain with you long after the program. 
A note on the lectures: this program is fast-paced, experiential, and practical. Accordingly, the lectures will include interactive components and various activities. 
Learning objectives 
Conceive and execute building an end-to-end product with AI at its core, from selecting the data, judging issues of fairness, ethics, and legality, to measuring impact in various technical, societal, and business ways. 
Understand the influence and the opportunities of the latest technologies and methodologies, developed in the Berkeley and Silicon Valley ecosystems, for business development and management. 
Manage and maximise different types of feedback (technical, consumer, business strategy). 
Test the limits of quick iteration and agile development in a user-centric manner. 
Develop insight into how to grow networking opportunities with technical and business leaders. 
The innovation project
At the core of the program is an Innovation Project in which students get the opportunity to develop new skills, strengthen existing one, and build a powerful professional network by working with and being guided by judges, mentors, investors and entrepreneurs. To maximize the learning experience, projects will be kicked-off and teams formed in France with the Lead Instructor so that we can make the most of the time in Berkeley. At the end of the Program at Berkeley, students will present their solutions to a panel of experts and receive valuable feedback and support for their projects. 
Product principles 
Exploratory data analysis (EDA) 
Evaluating model performance (technical) 
The lifecycle of an AI product 
The Innovation Project kick-off will be done at aivancity few months before the learning trip, with Professor Alberto Todeschini from Berkeley. Students will finalize their projects at UC Berkeley with the help of mentors, investors and industry experts. 
Students who successfully complete the learning trip program receive a certification from UC Berkeley : "Artificial Intelligence Product Engineering".
Application fee :
Cost of studies, financing and scholarships : 
For admissions in the 1st year of the PGE: €12,900 / year
For admissions in the 2nd year of the PGE: €14,900 / year
The third year is offered as an apprenticeship or professionalization contract (study-work dual system) with tuition fees paid by the host company or in a sandwich course abroad or in France.
These tuition fees are defined for year 2021/2022 and include all fees of study, including international learning trips as well as the guarantee to update the diploma for 10 years from the date of graduation.
 They do not include international travel (airplane, transportation, accommodation and catering).
It is possible to be granted bank loans negotiated at preferential rates with aivancity partners, repayable after a grace period. 
It is also possible to benefit from scholarships corresponding to 100% of the tuition fees, granted by the AIVANCITY Endowment Fund, in terms of social criteria and academic excellence.
Aivancity 
"has placed diversity and equal opportunity at the heart of its commitments: The aivancity endowment fund awards up to 20 scholarships each year to cover the tuition fees of all students in the Bachelor's program ".