Master of Science Data Engineering
Data professions are the top of the list professions that will evolve the most in the coming years, according to the World Economic Forum's « Future of Jobs Report 2020 » to a LinkedIn studyin November 2020.
Based on a pedagogical approach combining multi-disciplinary teaching, projects and feedback, aivancity's MSc Data is a response to the opportunities and challenges raised by the massification of data in all sectors of economic activity and all areas of our modern society, leading to a significant shift in businesses and practices.
Faced with exponential growth in data volumes, companies of all sizes and in all sectors have no choice but to reflect on and implement solutions capable of addressing the challenges associated with this mega-data, which is described as "fuel" or "black gold" because its value fuels the digital economy. Moreover, the importance of data is not just for the economic world. Public organizations, scientific research, NGOs, communities and Smart Cities are also concerned.
aivancity's MSc Data aims not only to master the entire cycle of data engineering (acquisition, architecture, storage, cleansing, sorting, structuring, securing and analysis), using the best technologies, but also to understand the issues at stake in organizations (decision-making support, understanding of business processes, etc.) as well as their legal, ethical and societal implications (respect for personal data, neutrality, bias, equity, diversity, transparency, etc.).
Why is this program unique ?
Hybridization between technological, business and societal aspects
One of the most interdisciplinary teaching teams in Europe
A diploma with the guarantee of its lifetime uptdate© including 5 years free of charge
A learning trip to the heart of the Sillicon Valley AI ecosystem
Relationships with technology partners and companies that enable learners to work on real-life issues from different sectors such as finance, software, health, industry, commerce, marketing, etc.
A preparation for the best professional certifications in the field from Microsoft or Amazon
A Cachan campus 5mn from Paris with high level pedagogical and technological facilities as well as an exceptional landscaped environment.
Diplomas
a Master of Science "Data Engineering".
a state professional certification registered with the RNCP (Répertoire National des Certifications Professionnelles) at level 7 (equivalent to Bac+5/6);
the following professional certifications whose preparation is integrated into the program: Microsoft Certified:

DP200 et DP 201 OR AWS Certified Cloud Practitione OR Professional Data Engineer certification de Google Cloud
Learning objectives
Add value to a team, company or organization with a combination of technical and business skills, knowledge about legal and ethical issues related to data engineering, and the ability to effectively communicate with professionals from different disciplines.
Identify patterns and gather insights from large and complex datasets
Acquire a profound understanding of the foundations, methods, and technologies of Big Data.
Design and maintain a platform for processing large volumes of data.
Design a data warehouse and a processing infrastructure.
Perform hands-on activities on various analysis and programming tools: Python, R, Scala, Java, etc.
Analyze, process and model massive data using statistical models to make them intelligible and exploitable
Become familiar with laws and regulations that are relevant to data science and governance.
Integrate ethical and societal issues, such as privacy, liability, or human autonomy issues into decision making.
Manage a data engineering project
Open House Day !
Come and exchange with our counselors and teachers during our Open House Days.
It's over here!
Registration
Msc Data Engineering
Entry level : 4-year bachelor degree

Language English

Diploma issued Master of Science Data Engineering
(RNCP level 7 - Bac + 5/6)

Next classes November 6, 2023 (1 academic year)
Format
Type: Initial training
Language: 100% English
Back-to-school seminar (6h)
Boarding for aivancity(43h)
5 certificates : 18 seminar (360 H)
A one-week learning trip (30H)
Tutorials: projects, professional thesis and career tutoring (31H)
From January to March: 3 weeks of classes and 1 week in company
From March to December: 1 week of classes and 3 weeks in company
Total : 440 H
Entry level
Course
Diploma
Bac+4 or Bac+5 

5 Certificates

Master of Science « Data Engineering »
(RNCP level 7 - Bac+5/6)
12 months to become Data Engineer
Boarding for aivancity
Fundamentals in management
Maths for Data analysis
Programmation
Big Data Fundamentals
Soft skills
Certificat 1 : Big Data
Data analysis & visualization
Big Data analytics
Data mining
Data Security
Certificat 2 : Data Programming
Cloud computing
Advanced Excel for Data Analytics
Algorithmics
Python for big Data
R for big Data
Certificat 3 : Data for Business analytics
Business Intelligence and Data Management
Business Analytics and Emerging Trends
Customer/User Analytics
Data-driven decision making
Certificat 4 : Data engineering
Hadoop & Spark
Java & Scala
Data Pipeline (XML, DTD, XLS, JSON)
Advanced Data Security
Certificat 5 : Project Management & Ethics
Project Management: People and Technology
DevOps
Data Regulation & Law
Ethics of Data
Back to school seminar (6h)
Boarding for aivancity (48h)
A one week learning trip(30H)
Tutorials : projects, pro thesis and career (26H)
Stage : 4 to 6 month – April to september
the job market is booming in these professions offering many opportunities in the Internet and software sector or in organizations wishing to exploit the potential of their data to create value as well as in the public sector or in research and development laboratories...
The guarantee of the diploma lifetime update©
aivancity is committed to offering its graduates a set of services enabling them to adapt their skills to the evolution of the fields covered by artificial intelligence and data science.
Graduates of the MSc Data Engineering Program receive this Guarantee for 5 years at no charge.
The guarantee of the diploma lifetime update©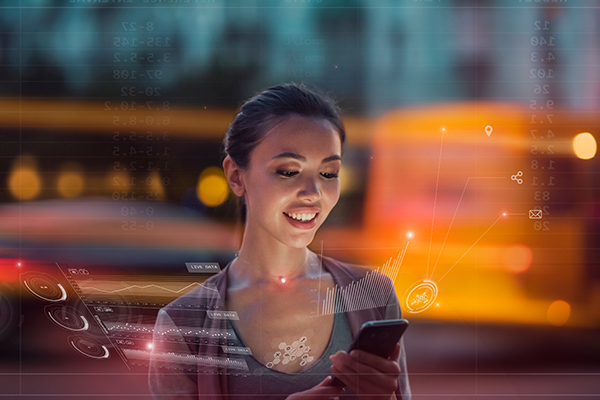 aivancity's MSc Data Engineering for Business & Society is for :
Graduates with 4 or 5 years of higher education from engineering schools or universities in the fields of computer science, engineering, mathematics, statistics or physical sciences.
Graduates with 4 or 5 years of business school or university in the fields of economics or management and who have an appetite for mathematical tools (linear algebra, statistics).
Graduates with a master's degree in information and communication sciences or political science and who have an appetite for mathematical tools (linear algebra, statistics).
Selection process
The selection process takes place in 2 phases:
1. The 1stphase of selection following which the admission results are determined onthe basis of the evaluation of the application form and supporting documents.
2. Following the 1stselection phase, shortlisted candidates are called upon to take written tests and an oral interview if necessary.
| Admission tests | Duration | Coefficient |
| --- | --- | --- |
| MCQ of mathematics and statistics | 1H | 3 |
| MCQ of technology & business English | 30 min | 1 |
| MCQ of general knowledge in Data and AI | 30 min | 2 |
| Individual interview | 30 min | 4 |
Candidats résidant en France
Pour les candidats résidant en France, les épreuves d'admission, si nécessaire, se déroulent dans nos locaux sur une demi-journée.
For candidates residing in France, the admission tests, if necessary, take place in our offices over a half-day.
For candidates not resident in France, they can take the exam either in one of our examination centers abroad or remotely. Our admissions department will contact you to set a date and explain how the tests will be conducted.
Admission is decided within a maximum period of one week, subject to validation of your current year and that of the official jury. The results will be communicated to you by e-mail and via the aivancity admission platform.
Focus on the learning trip to Silicon Valley
Silicon Valley is the global epicenter of innovation, emerging technologies and startups. One-third of all venture capital investment in the United States is invested in the region, which is boosted by the presence of companies such as Facebook, LinkedIn, Google, Apple, Twitter, Airbnb, Salesforce, and several thousand startups.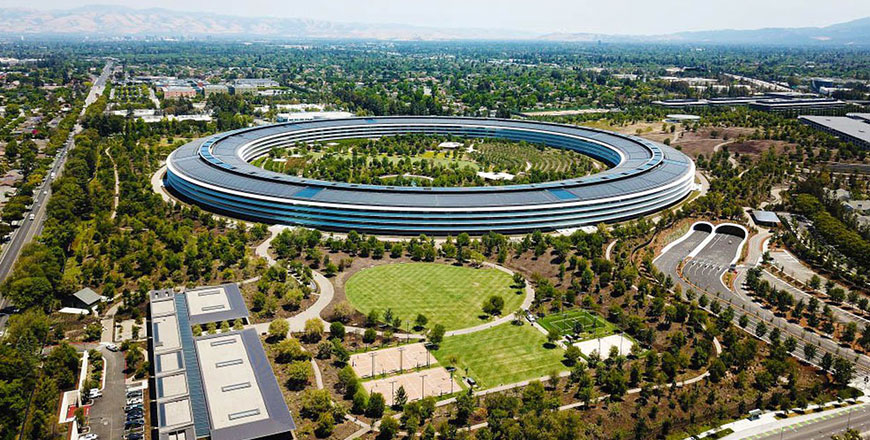 MSc Machine learning for Business Intelligence learners will participate in an exceptional Learning Trip, designed especially for them, offering them an interactive immersion in the heart of Silicon Valley. Through an experience design based on direct interaction, students will benefit from networking opportunities with innovative communities, meeting with tech players, discovering startups accelerators and technology hubs, participating in workshops and hackatons, and taking guided tours of AI companies and research institutions. The discovery of San Francisco, Palo Alto, Mountain View, Cupertino, and the new technology hubs of the East Bay, will be for students the opportunity to renew their ideas, test their projects, and amplify their prospects in contact with the innovators who make Silicon Valley.
Application fee
150 € or 0 € alternated training
Cost of studies, financing and scholarships:
No fees for work-study students (tuition paid by the company)
12,500 if not eligible for alternated training program, with payment in 3 installments (€4,000 down payment on registration, €4,500 on September 30, €4,000 on January 30, 2024).
These tuition fees are defined for this year and include all study fees, including the international learning trip and the Guarantee of Updating the diploma for 5 years from the date of graduation. They do not include international living expenses (airfare, transportation, accommodation and meals).
You can have access to bank loans negotiated with aivancity's partners, repayable after a grace period and at a preferential rate.
A 5.0 Campus for today's education and tomorrow's society
The Campus aivancity project in Cachan is the transformation of an existing building to give it a second lease of life, a second life. The project creates spaces of agility to adapt to a work environment, to pedagogical evolutions and ways of learning, but also to create one' own path, one's own thread of learning woven between spaces, between disciplines, between oneself and others. The development project led by Groupe Patriarche, aivancity's partner in this ambitious and innovative operation, aims to increase interaction between the learners' community, making it the pedagogical signature of the school, offering an experiential learning path made up of facilitating spaces, modularity continuity and learning personalization to create, within the path, one's own path: the one that resembles us.