The first professional certificate in artificial intelligence applied to the Hospitality management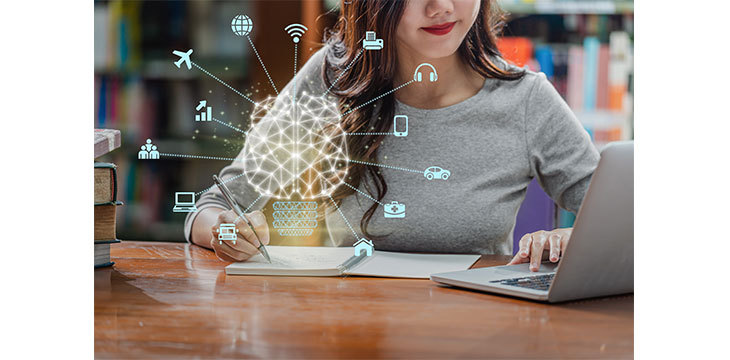 aivancity and Les Roches launch
the first professional certificate in artificial intelligence applied to the Hospitality management
The 5 days program will feature expert faculty from aivancity and Les Roches as well as world-class industry experts and scientists. The program includes 2-days of sprint design focusing on imagining and prototyping an AI solution for the hospitality industry. The program will run as of next intake in September 2021 and will be open in a first phase to Les Roches current students. This one-of-a kind program is a first step in the two institutions collaboration.
Partners in innovation
The Certificate in Artificial Intelligence represents a true partnership of pioneers. Established in Paris last year, aivancity positions itself as a hybrid higher education institution, integrating both technical skills in AI but also business and ethical skills and knowledge. It is the first higher education institution in France to adopt the status of "mission-driven company"
Les Roches will be fast established as the international hub of hospitality innovation. This includes the launch last year of Spark, their global innovation sphere, together with their world-first Master's in Hospitality Strategy & Digital Transformation. They can now offer a combination of incubation services, on-campus product/service testing and cutting edge program content which is unique within our sector.
Christine Demen-Meier, our Managing Director Worldwide
Innovation and technologies are the core of Les Roches' very DNA. After the creation of a dedicated 'digital' Master's and the launch of the Spark Innovation sphere, this certificate is another step forward to advance the integration of technology within our curriculums
Why learn about AI?
Artificial intelligence applications are already found at every stage of the customer journey in hospitality.
As Tawhid Chtioui, Founding President and Dean at aivancity, remarks, "Artificial Intelligence has become one of the keys to success for any company that wishes to improve the whole of its business processes – from production to customer relations – in all activity sectors. The hospitality and tourism sector is, in that sense, a huge territory of opportunity and exploration for AI."
So the technology is here today. What hasn't caught up is the AI expertise within the industry. In a survey by Skift, only 39% of executives said they were "quite confident" they had the necessary talent on board to deliver their digital objectives.
This certificate is our way of helping to address the industry's acknowledged talent shortage.
Learn from the best !
A host of subject matter experts from both institutions, and beyond, will be bringing their know-how to this certificate course. They include:
The new Certificate in Artificial Intelligence will be available from September 2021.