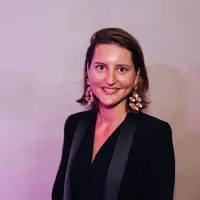 Dr. Ysens de FRANCE
Associate Professor of AI Law | Director of Foresight at the Sapiens Institute
Field(s) of expertise
AI law, Terrestrial robotics, Military robotics, Dual application of technological innovation, International & European law applied to Artificial Intelligence
Ysens de France is a doctor in public law, specialised in terrestrial robotics.
Within the framework of her PhD, she was particularly interested in the emergence of autonomous robotic military systems in armed conflicts.
A specific approach which built a prospective and transversal reflection on the stakes linked to technological innovation. The field of application of her research is European and international, following the example of her collaboration with euRobotics.
She is currently director of foresight at the Sapiens Institute.
| Year | University | Diploma/Position |
| --- | --- | --- |
| 2019 | Université de Poitiers | Doctorate in public law |
| 2008 | Université Paris X | Master 2 in international and European public law |
| 2006 | Université de Versailles Saint-Quentin en Yvelines | Bachelor Degree in Law |
| Année | Fonction |
| --- | --- |
| 2020 - Aujourd'hui | Associate Professor, AI Law - aivancity |
| 2019 - Aujourd'hui | In charge of foresight - Sapiens Institute |
| 2009 | Co-director of the Ethics & IA Observatory - Institut Sapiens |
| 2009 | Research Assistant - Centre d'études et de recherche de l'École Militaire |