Accommodation & Catering
Once you have registered with aivancity, it is advisable to carry out your research as soon as possible. .
Several options and advice on different housing options (student residences, shared flats, intergenerational housing, housing search tools) and some practical information on housing assistance are available below.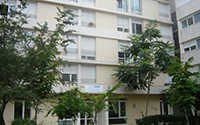 CROUS Campus of Cachan
The students of aivancity can benefit from an accommodation in double room within the campus of the Crous in Cachan. aivancity has, as part of the partnership which unites it with the Crous of Créteil, indeed, reserved 25 residences of type T2, that is to say 50 beds, for the re-entry of 2021/2022.
or more information, contact the admissions department at aivancity: [email protected]
60-70 rue Camille Desmoulins 94230 Cachan
01 41 98 68 90
www.crous-creteil.fr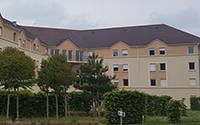 University Residence Jacques Restignat
36 avenue du Président Wilson 94230 Cachan
01 45 47 07 68
www.residence-etudiante-restignat.fr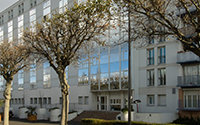 ARPEJ's Univercity Volti student residence
34-36 Avenue de la Division Leclerc, 94230 Cachan
www.arpej.fr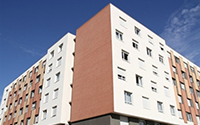 Residence Nexity Studéa de Cachan
47 rue Marcel Bonnet 94230 Cachan
www.nexity-studea.com
Intergenerational housing
ensemble2générations
an association that offers intergenerational cohabitation free of charge or at a lower cost. The principle? To be accommodated in a senior citizen's home in exchange for presence in the evenings and at night, for services rendered or for a small rent.
http://ensemble2generations.fr/
Individual accommodation for renting alone or shared accommodation
Résidence Marcel Bonnet de l'ALJT
36 rue Marcel Bonnet, 94230 Cachan
https://www.aljt.com/residence/cachan-rjam/
Shared flat-sharing is an option that allows you to reduce your costs without losing your rights to personalised housing assistance (APL).
Short-term accommodation 
Comfort Hotel Cachan Paris Sud 
 2, rue Mirabeau, 94230 Cachan   
www.comforthotelcachan.fr   
+33 (0)1 45 47 18 00 
Hôtel Le Bellevue 
59, avenue Aristide Briand, 94230 Cachan   
01 46 65 22 52 
La maison du Coteau  
141 Boulevard de la Vanne, 94230 Cachan 
www.paris-en-douce.com 
03 80 49 60 04
Hôtel Kyriad  Paris Cachan 
23 Avenue Carnot, 94230 Cachan 
01 46 63 82 82
Séjours & Affaires Paris Bagneux 
204 avenue Aristide Briand, 92220 Bagneux
www.sejours-affaires.com
+ 33 (0)1 78 16 69 50
Practical Information
Housing subsidies
On the CAF website you will find details of applications for housing aid: personalised housing aid (APL), family housing allowance (ALF) or social housing allowance (ALS).
So do not hesitate to consult their site and make a simulation of assistance to find out your rights.
Assistance in obtaining a deposit
The VISALE - Visa pour le Logement et l'Emploi guarantee, which replaces the CROUS' CROUS' Caution Locative Étudiante (Clé) system, is a guarantee granted by Action Logement. For private landlords (owners), it is a reliable and free guarantee in case of unpaid rent or damage and exempts tenants from having to provide any other security when they submit their rental application.
The procedure, which is completely paperless, is carried out directly on the VISALE site and allows you to obtain a response within 48 working hours. The request must be submitted prior to the inventory of fixtures and the signature of your new rental contract. Please note that the VISALE guarantee does not exempt you from taking out housing insurance, which remains compulsory and for which you can also apply online.
Guides are available on Campus France
It is also possible to benefit from other financial aid such as the Loca-Pass advance for the security deposit or the Mobili-Jeune subsidy to reduce the rent each month. As soon as your applications are made and your lease is signed, consider taking a step ahead of your move (signing an electricity, water and gas contract).
There are 3 catering points near the campus, including the university restaurant, which offers varied menus at attractive prices for students.
La Cafétéria de L'ESTP
28 avenue du Président Wilson - 94234 Cachan cedex 
Téléphone : 01 41 98 39 80 
E-mail : [email protected]
La Cafétéria L'Équinoxe
60 rue Camille Desmoulins - 94234 Cachan Cedex 
Téléphone : 01 41 98 39 80 
E-mail : [email protected]
La RU L'Arlequin Cachan
60 rue Camille Desmoulins - 94234 Cachan Cedex 
Téléphone : 01 41 98 39 80 
E-mail : [email protected]  
Numerous food trucks follow one another every day, at Place Carnot, at the foot of the RER, to offer you a variety of home-made dishes made from fresh produce.