aivancity School for Technology, Business & Society
Why choose our executive training courses?
Evolutionary
Our training courses are designed and constantly updated to meet the new challenges of artificial intelligence and data science, while systematically integrating business and ethical issues.
Modulars
They are organized in such a way as to offer participants the possibility to evolve from micro certification to a diploma, through qualifying or certifying training: our short qualifying training courses allow participants to evolve towards certification, which, in turn, allows them to validate part of a diploma.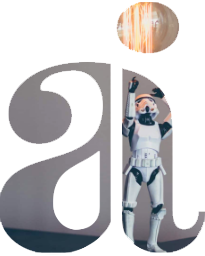 Flexible
Our trainings can be adapted to participants' professional and personal constraints. E.g.: possibility to follow the training courses over several sessions.
Customized
All of our face-to-face sessions are complemented by online resources that enable participants to refresh their knowledge or access the subject matter before the session begins, and access to additional resources throughout the training to reinforce their knowledge and deepen their understanding of more specific topics.
aivancity is a hybrid school built around the triptych Artificial Intelligence, Business and Ethics.
Our mission is to prepare future "AIgineers"® capable of responding to the many challenges of the economy and society relating to the exploitation of the potential of data and artificial intelligence
All the details
DOWNLOAD AIVANCITY MAGAZINE
EXECUTIVE EDUCATION OFFER
Find programs for your employees and teams
Work with our students :
Submit an offer for a work-study internship or a job offer. Heads of associations or NGOs: Find out about our citizenship missions!