Amel Mhamdi awarded by the European Broadcasting Union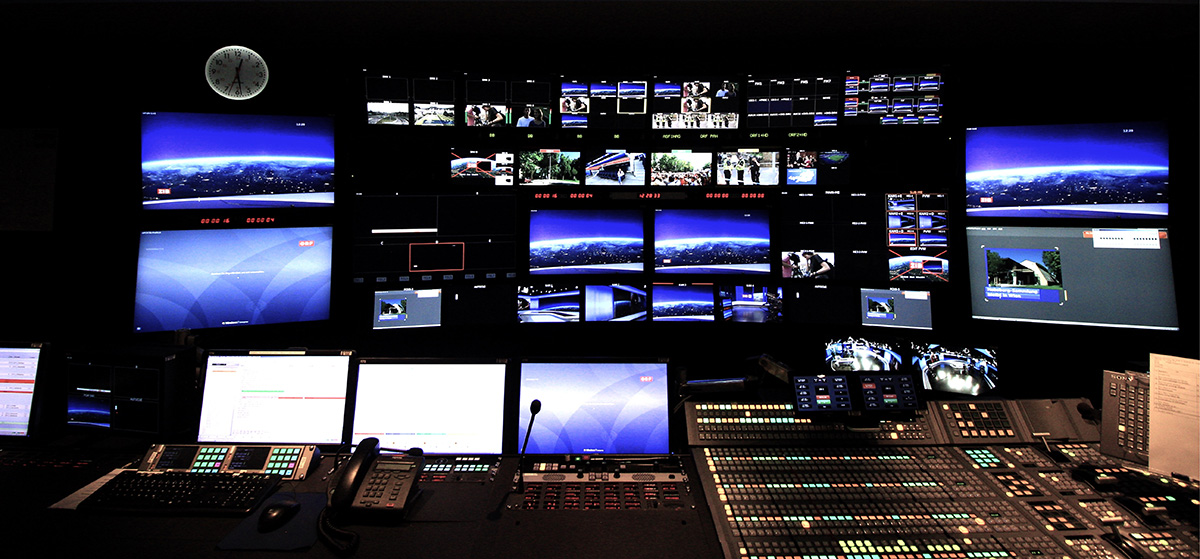 The European Broadcasting Union, the world's largest public media alliance, represents more than 100 organisations around the world and works to ensure a sustainable future for public service media. As such, the EBU recognises, promotes and supports outstanding technical solutions with the Technology & Innovation Award.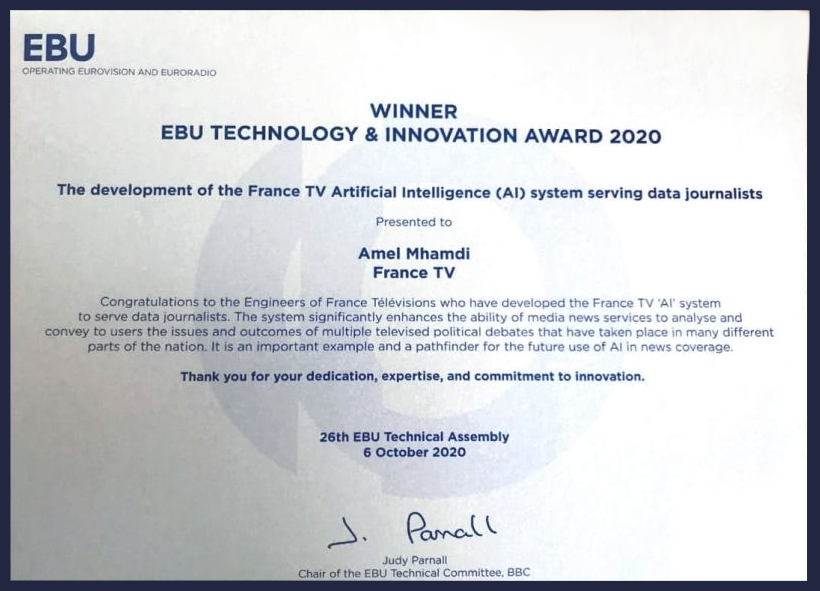 The 2020 prize was awarded to France Télévisions for its project to develop an AI system, enabling journalists to extract key information from electoral debates in France to better transmit it to viewers/listeners.
As part of its collaboration with France Télévisions, Amel Mhamdi, Associate Professor in Machine Learning and Deep Learning, received the certificate awarded to the winners of the Technology & Innovation Award.