5 thematic workshops to harness AI and anticipate the end of the crisis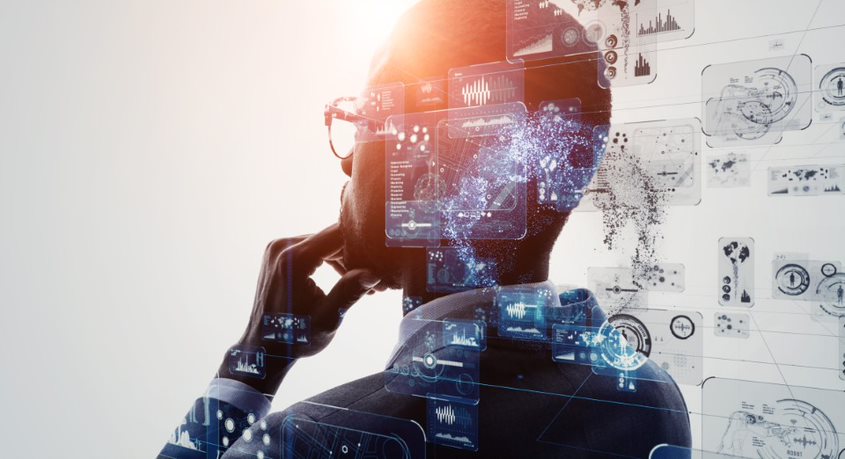 SME LEADERS AND MANAGERS, TAKE PART IN OUR 5 BUSINESS-ORIENTED WORKSHOPS ORGANIZED IN COLLABORATION WITH THE VAL-DE-MARNE CCI
In France, the large groups' digital mission launched by the government (August 2020) to accelerate companies' digital transformation includes among its five major projects identified as priorities the project "Developing a common strategy on artificial intelligence".

In an extensive survey (July 2020) of 1,000 companies worldwide, Capgemini shows the global pandemic has prompted 78% of pioneering companies to continue deploying AI and for 21% of them, to accelerate their development.
This can only be achieved by supporting managers in understanding the challenges of AI and Big Data.
AI is not a thing of the future. AI is happening today, to anticipate the end of the crisis. In the best possible conditions.
The Val-de-Marne Chamber of Commerce and Industry and aivancity Paris-Cachan are offering 5 thematic workshops, focused on the business world, in order to enable company directors or managers to:
Understand the issues and anticipate the concrete "business" consequences in your company
Identify AI development potential and understand the impact on your business
Benefit from high-level feedback
Obtain keys on new performance and management models to integrate straight away
Get acculturated to AI
THEMATIC WORKSHOPS:
These 1h30 workshops are an opportunity to exchange with specialists, mastering AI solutions implementation in organizations, but also have a fine knowledge of business management issues and the whole spectrum related to feasibility, validity, acceptability, trust and responsibility.
Tuesday, March 30 at 6pm live from San Francisco
What AI strategy for executives?
Tuesday, May 11 at 9:30 am
AI for HR functions and managers
Mardi 25 mai à 9h30
AI for Marketing and Customer Relations functions<
Tuesday, June 15 at 9:30 am
AI at the service of technical services and IT departments
Tuesday, June 29 at 9:30 am
AI at the service of Supply Chain and Logistics functions/li>