Conference « Technology, Security and Ethics »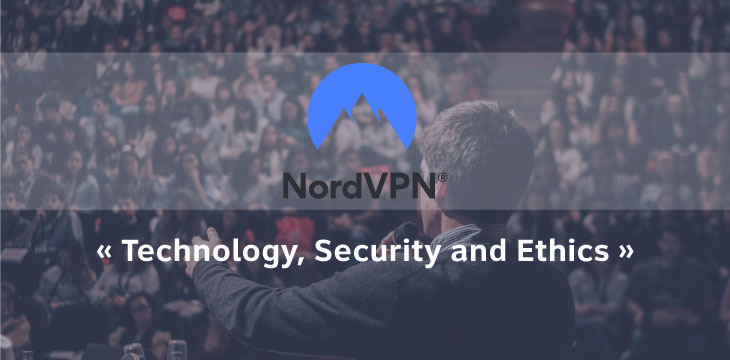 Conférences
9 am to 12 am
campus aivancity Paris-Cachan
« Technology, Security and Ethics »
*The conference will be held in english
Technological innovation, including advances in digital technologies, introduces both benefits, and risks into society. Digital ethics tries to conceptualize and address these benefits and risks by analyzing the principles, outcomes, and overall change of new digital technologies. A significant part of ethical design is dedicated to ensuring the security and robustness of digital systems. Ethical analysis can reveal possible dual-use applications and ways of manipulating or misusing a given digital system. Who is responsible in case of AI malfunctioning or security breaches? How can transparency and security be ensured at the same time?
While the ethical concerns continue to be addressed, policy specialists are met with the political reality that not all design is going to be ethical and not all players in the international arena follow the same ethical principles. There is fierce international competition in terms of high economic impact digital technologies as well as defense systems. How do we ensure responsible innovation in the face of political adversity? How much digital automation can be introduced in defense applications?
To tackle ethical issues in combination with a sensibility for international political realities, Nord Security and aivancity invite you to a half-day workshop on technology and security lead by two experts in the fields of ethics and AI policy.
Alexei Grinbaum (CEA) - a physicist and a philosopher of science. Among other topics, he works on the ethical and social aspects of emerging technologies, including nanotechnology, synthetic biology, robotics, and artificial intelligence. Grinbaum is a member of the French national ethics committee for digital technologies (CNPEN) as well as of the French ethics commission for research in information technology (Cerna). He teaches research ethics at Université Paris Dauphine, Institut Pasteur, CenraleSupélec, INRIA, Institut d'optique Graduate School, Université Paris-Saclay, and INSTN. His books include "Mécanique des étreintes" (2014) and "Les robots et le mal" (2019);
Edward Hunter Christie (Vrije Universiteit Brussel) - served as a NATO official from 2014 to 2020, ending his tenure in the role of Deputy Head of NATO's Innovation Unit. In 2020 he was the lead author of NATO's policy White Papers on Artificial Intelligence and on Autonomous Technologies and, in 2021, he was the lead consultant to NATO for the development of the Alliance's Artificial Intelligence Strategy. Prior to his NATO experience, he was a researcher with a focus on international economics and then senior policy advisor and Chief Economist in a European industry association, with a focus on the European Union's transport, energy, and climate policies. He holds a Master's degree in Economics from the London School of Economics.
Program
Session 1
9:00-9:20 - Tawhid Chtioui (President and Dean, aivancity) - "Présentation d'aivancity"
9:20-10:20 - Alexei Grinbaum (CEA/Larsim) - "AI Ethics in Security Applications"
Session 2
10:30-10:50 - Laurynas Adomaitis (Nord Security/CEA) - "Robustness and Access Issues in AI Security"
10:50-11:50 - Edward Hunter Christie (Vrije Universiteit Brussel) - "Governance and Ethics of AI in Defense"
Registrations