aivancity participates in the Round Table dedicated to Artificial Intelligence for Sustainable Fashion and Design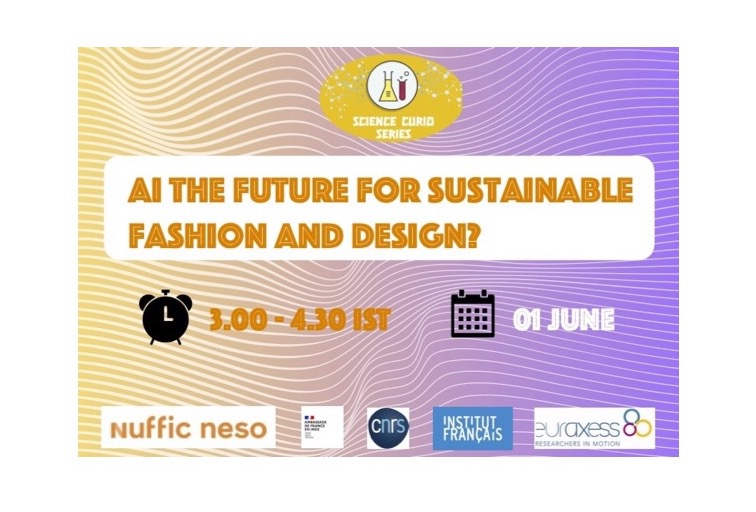 A 15h
on line
After the Hackathon dedicated to fashion and design in India, aivancity participates in a round table on the role of AI in making the fashion and design industry more sustainable. Organised by EURAXESS, in association with the French Institute of India and CNRS India, it will take place online on Wednesday, June 1st from 3pm to 4:30pm IST.
How is the industry readjusting the balance between physical shops and online tools? Are AI applications helping shops cut costs? Is the design of office spaces, creative spaces removing the talent pool and leading to unemployment? Or is it creating a new talent pool that is more adaptable to changes in the sector? What are the prospects for higher education institutions in this sector? Nurturing the next generation? Skills development? Internships? Revamped curricula? What is the impact on consumer behaviour - trends and data mining? Designing algorithms using consumer behaviour and insights?
The role of digital fashion in making the sector more sustainable, not only in terms of sustainable designs, crafts and fabrics, but also in terms of employment, also opens up many possibilities. We will also discuss the role of the different layers of the textile industry - how are these layers connected? Is it a well organised process? Can technology help fill the gaps? What are the different stages that involve AI - design, manufacturing, marketing?
Expert speakers from different disciplines and fields of work related to AI, fashion and design, including Tawhid Chtioui, president of aivancity, will try to answer all these questions.
Inscrivez-vous