aivancity Paris-Cachan, sponsor of the 5th edition of the Hackathon co-organized by Newquest and the MMI students of the IUT of Chambéry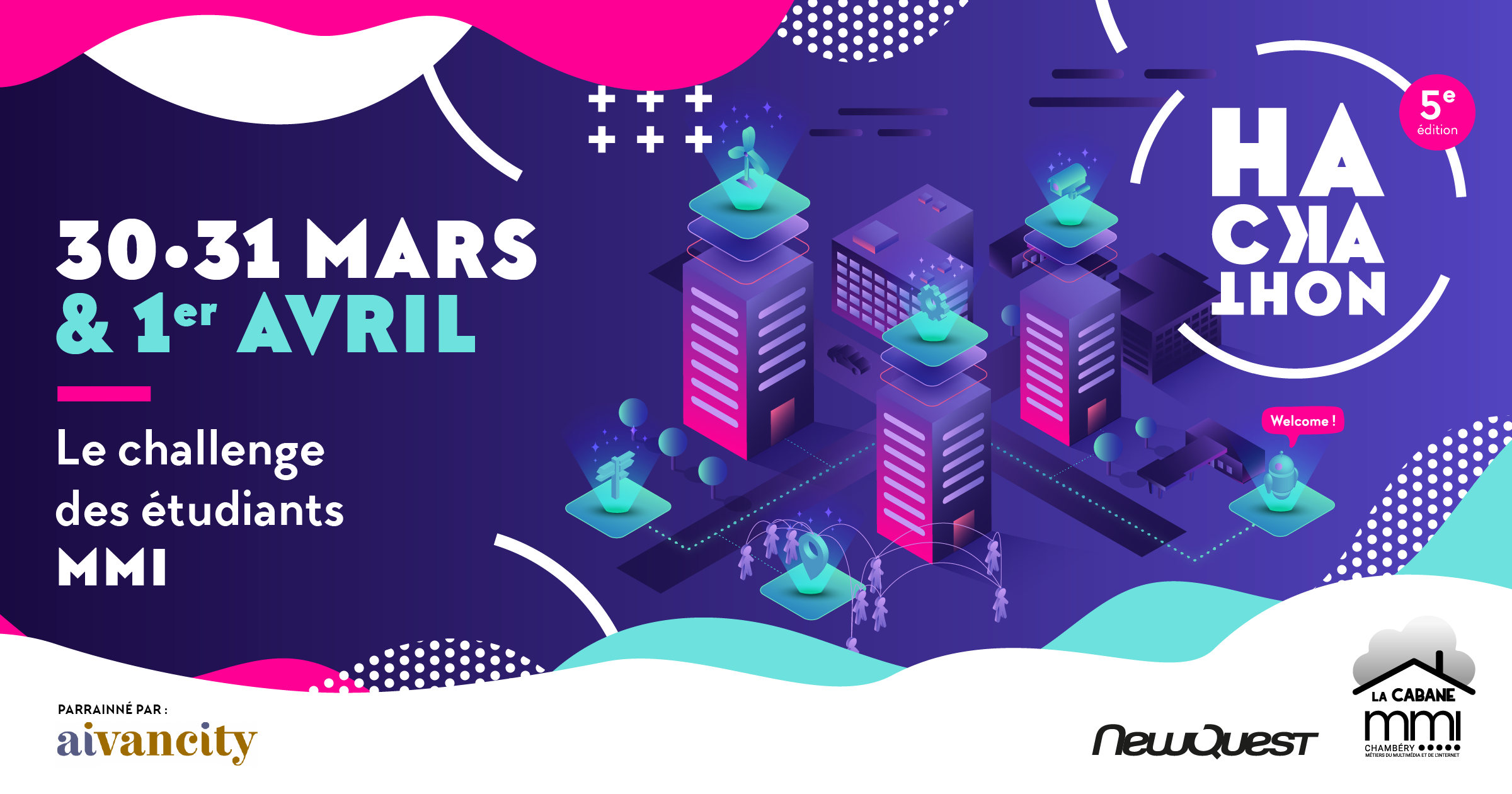 FROM MARCH 30 TO APRIL 1, 202
Online
From March 30th to April 1st 2021, the IUT of Chambéry department of Multimedia and Internet (MMI) students participated in the Hackathon.
For three days, four teams, selected after the first day, will imagine and develop innovative concepts around a common problem.
Their mission: to come up with an original idea in less than 72 hours.
To ensure the success of this challenge, students will be accompanied by coaches, who will advise them throughout the adventure.
At the end of these three creative days, packed with discoveries and learning, each team will present its idea to a jury of professionals.
WOULD YOU LIKE TO ATTEND THE PITCH PRESENTATIONS ?
It's Thursday, April 1, at 6pm, on Twitch..
Registration