MSc Machine Learning for Business Intelligence (Part-time)
Based on a pedagogical approach combining theoretical and project based teaching, the MSc Machine Learning for Business Intelligence from aivancity School for Technology, Business & Society Paris-Cachan will help build a portfolio of new skills ranging from probabilistic modeling to deep learning, unstructured data processing, data visualization, neural networks...
The program provides a thorough analytical foundation in the implementation of machine learning solutions using the best technologies, and develops the ability to go beyond algorithms and data transformation by contributing to strategic decision making in organizations and to the improvement of business processes or added value between different stakeholders.
The program contributes to the understanding of the societal and ethical challenges posed by machine learning and to the emergence of sustainable AI solutions.
The concept of "Diploma Update Guarantee", unique in the world, was invented by aivancity School for Technology, Business & Society and is the subject of a patent registered by the school.
aivancity
Find the full description of the MSc Machine Learning for Business Intelligence
Download the brochure
Why is this program unique?
Hybridization between technological, business and ethical aspects
An organization reconciling professional activity and studies
One of the most interdisciplinary teaching teams in Europe
Relationships with technology partners and companies that allow learners to work on real-life issues from a variety of sectors such as finance, software, health, industry, commerce, etc.
Preparation for the best professional certifications with Microsoft and Amazon Web Services.
A campus in Cachan, 15 minutes away from Paris, with top-level educational and technological facilities, plus an exceptional landscaped environment.
A diploma with a lifetime update guarantee©1 including 5 years free of charge (see page 19).
A learning trip to the heart of Silicon Valley's AI ecosystem
Diplomas
a Master of Science degree "Machine Learning for Business Intelligence ".
a State professional certification registered with the RNCP (National Directory of Professional Certifications) at level 7 (equivalent to Bac+5): "Artificial Intelligence Project Manager"
The following professional certifications whose preparation is integrated into the program: AI-100: Designing and Implementing an Azure AI Solution and/or AWS Certified Machine Learning - Specialty 
Learning Objectives
Distinguish the different modalities of machine learning
Identify the machine learning methods appropriate to a specific business issue
Analyze, process and model massive data using explanatory statistical models to make them intelligible and exploitable
Anticipate the ethical and societal implications of the use of machine learning methods.
Translate raw content into structured data by applying vectorization techniques to make it usable by machine learning algorithms
Increase data by implementing a functional engineering approach and by relying on business and sector expertise to improve data mining.
Implement deep learning models by designing an optimized architecture to maximize predictive power
Anticipate and remedy problems such as overlearning of the models developed by setting up indicators to measure their performance in order to ensure the operationality of the artificial intelligence solution.
Evaluate the reliability of predictive machine learning algorithms by applying a cross-validation strategy to minimize the influence of extreme values.
Interpret the results of machine learning algorithms and know how to use them in a specific business context.
Selecting the appropriate IT architecture for the problem at hand
Leading the IT development of a machine/deep learning project
Valuing the results of a machine/deep learning project
Manage a machine/deep learning project
NEED MORE INFO?
Just schedule an Online Microsoft Teams chat with our dedicated Admissions Officer.
It's this way !
CALENDAR
Master of Science Machine Learning for Business Intelligence (Part-Time) 
Format Part-time, seminars on Fridays and Saturdays every other week 

Entry level Graduates with 4 or 5 years of higher Education or experienced executives

Diploma Master of Science « Machine Learning for Business Intelligence »
(RNCP level 7 - Bac + 5)

Next start October 2024

Program Taught in French
Format :
Back-to-school seminar
4 certificates - 24 two-days seminars - Fridays and Saturdays every other week
A one-week learning trip
Tutorials: projects, profesionnal thesis and career
Total : 350 H
Entry Level
Cursus
Diploma course
Bachelor with Honors or experienced executives

4 Certificates

Master of Science "Machine Learning for Business Intelligence".
(RNCP level 7 - Bac+5)
12 months part-time to become an expert in Machine Learning
Certificate 1 :Quantitative methods and programming
Applied mathematics and statistics
Bayesian methods
Programming for Data Sciences
Best practices of AI programming
Business Intelligence, SQL, Table/PowerBI
Big Data: statistical scalability with PySpark
Certificate 2 :Data Science & modelling
Data driven decision making 1
Data driven decision making 2
Basic methods of data modeling 1
Basic methods of data modeling 2
Challenges of machine learning 1
Challenges of machine learning 2
Certificate 3 :Neural Networks & Deep Learning
Neural machine learning 1
Neural machine learning 2
Current methods of deep learning 1
Current methods of deep learning 2
Responsible deployment of deep learning 1
Responsible deployment of deep learning 2
Certificate 4 :Deployment and management of an AI project
Ethics in Machine learning 1
Ethics in Machine learning 2
Droit IA
Structure and management of an AI project
AI use case
AI project
Machine learning engineer, Machine learning developer, Machine learning project manager, natural language processing engineers... Organizations that develop or wish to develop intelligent systems, particularly in the robotics, consulting, music, finance, aeronautics or bioinformatics sectors, offer good job prospects and ensure a fast development of AI-related functions... Numerous PhD positions (doctorates) are also open to Machine Learning graduates in different scientific fields.
The diploma update guarantee ©
aivancity is committed to providing its graduates with a set of services enabling them to adapt their skills to the evolving fields covered by artificial intelligence and data science. Graduates of the MSc Program benefit from this Guarantee for 5 years free of charge.
The guarantee of the diploma lifetime update©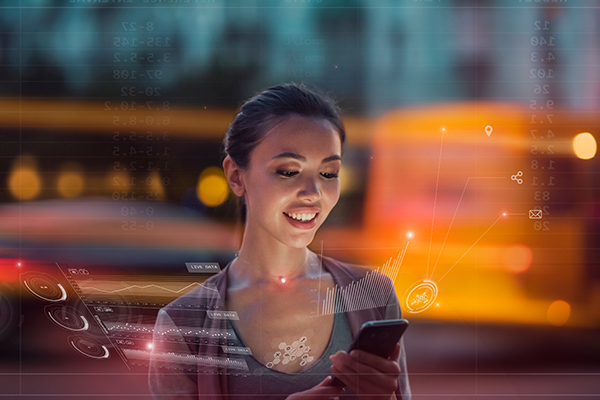 aivancity's MSC Machine Learning for Business Intelligence is for :
Graduates with 4 or 5 years of higher education from engineering schools or universities in computer science, engineering, mathematics, statistics or physical sciences.
Graduates with 4 or 5 years of higher education from business school or university in economics or management, who have a keen liking for mathematical tools (linear algebra, etc.) and who have at least some experience (internship, work-study, job) in the fields of data/IA.
Company executives, with a higher education degree, having at least 3 years of professional experience in the fields of data analyst, data scientist, computer engineer, bio computer scientists, scientists, statisticians, ...
Selection Process
The selection process takes place in 2 phases:
Successful candidates, at the end of the study of their application file, are called upon to take the oral and if necessary, written tests according to their profile.
| Admission tests | Duration | Weight |
| --- | --- | --- |
| MCQ of mathematics and statistics | 1h | 3 |
| MCQ in technology & business English | 30 min | 1 |
| MCQ culture Data / IA | 30 min | 2 |
| Individual interview | 30 min | 4 |
APPLICANTS RESIDING IN FRANCE
The competition takes place in our premises over one day with written tests in the morning and oral tests in the afternoon. There is no eligibility phase. All the marks, affected by their coefficient are taken into account for the result.
APPLICANTS NOT RESIDENT IN FRANCE
aivancity has set up an international admission procedure for all non-resident candidates in France designed to attract students from all over the world by valuing their talents and the diversity of their experiences. This procedure takes place continuously throughout the academic year, and includes only the evaluation of the application file and an individual interview. The admissions department sets the date with them and explains how the tests will be conducted.
Admission results are published on the aivancity admissions platform within a maximum of one week, subject to validation of the current year. They are also sent by e-mail to the candidates.
ONE-WEEK LEARNING TRIP TO SILICON VALLEY
Silicon Valley is the global epicenter of innovation, emerging technologies and startups. One-third of all venture capital investment in the United States is invested in the region, which is boosted by the presence of companies such as Facebook, LinkedIn, Google, Apple, Twitter, Airbnb, Salesforce, and several thousand startups.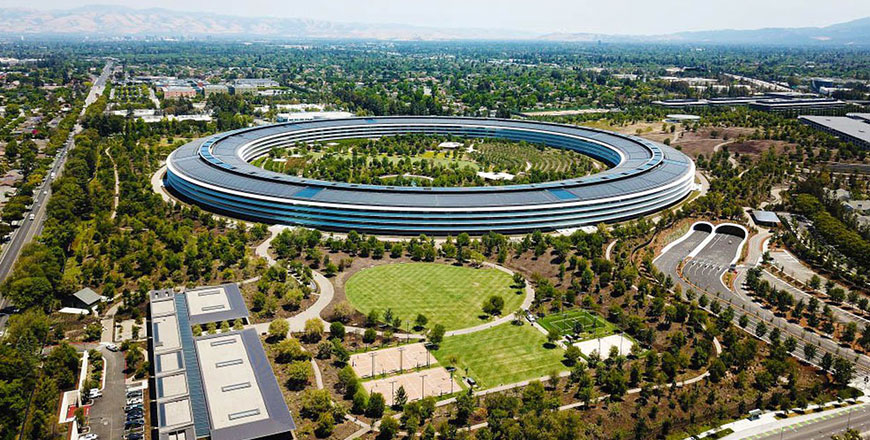 MSc Machine learning for Business Intelligence learners will participate in an exceptional Learning Trip, designed especially for them, offering them an interactive immersion in the heart of Silicon Valley. Through an experience design based on direct interaction, students will benefit from networking opportunities with innovative communities, meeting with tech players, discovering startups accelerators and technology hubs, participating in workshops and hackatons, and taking guided tours of AI companies and research institutions. The discovery of San Francisco, Palo Alto, Mountain View, Cupertino, and the new technology hubs of the East Bay, will be for students the opportunity to renew their ideas, test their projects, and amplify their prospects in contact with the innovators who make Silicon Valley.
Application fee
Cost of studies, financing and scholarships :
These tuition fees are defined for the year 2021/2022 and include all study costs, including the international learning trip and the guarantee of updating the diploma for 5 years from the date of graduation. They do not include international living expenses (airfare, transportation, accommodation and meals).
It is possible to benefit from bank loans negotiated at preferential rates with aivancity partners, repayable after a grace period.