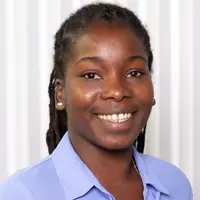 Maeliza SEYMOUR
Expert Professor in AI and Coding | CEO, CodistAI
Field(s) of expertise
AI Coding, Project management, Machine Learning, Change management, Communication
Maeliza is an engineer with a double degree from the Nantes Mines and Arts et Métiers.
She specialises in the management of data and digital transformation projects in large groups.
In 2019, Maëliza co-founds Codist, a deep tech start-up whose ambition is to automate IT development through AI.
In 2020, Maëliza is selected by StartHer as one of the 20 women to follow in French technology.
| Year | University | Diploma/Position |
| --- | --- | --- |
| 2015 | Conservatoire National des Arts et Métiers | Master in Statistics, Data Analysis, Applied Mathematics |
| 2010 - 2013 | IMT Atlantique | Engineer's degree, Quality, Safety and Efficiency |
| 2008 - 2010 | Classe préparatoire Saint | Bachelor of Science Mathematics and Physics |
| Year | Function |
| --- | --- |
| 2020 - Today | Professeur Expert, AI Coding - aivancity |
| 2019 - Aujourd'hui | CEO and Cofounder - CodistAI |
| 2018 - 2019 | Founder at EFPA1 - Entrepreneur First |
| 2017 - 2018 | Data Scientist - INVENTIV IT; |
| 2016 - 2017 | Data scientist - BNP Paribas |
| 2015 - 2016 | IT Risk Management, IT continuity - BNP Paribas |
| 2013 - 2015 | IT continuity Project Manager - BNP Paribas |
| 2012 | Sustainable development project manager - Royal Equipment Co. Ldt |
| 2012 | Continuous improvement trainee - Rocha Edition |