Crisscrossed glances: Artificial Intelligence Technologies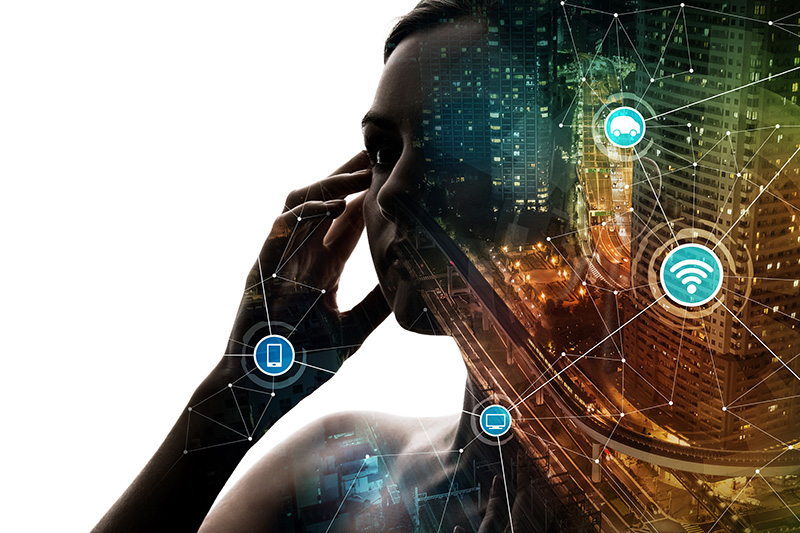 University research on the one hand, and its application in companies on the other: two essential aspects of progress in artificial intelligence, each of which is approaching this new object of study – its ethical and technological implications – in its own way, in order to draw all the threads from it and continue to innovate. Cross interview of two major players in the field.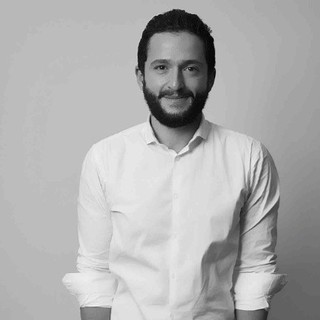 David Cressey
Head of BeautyTech Accelerator - EMEA - Data & AI at L'Oréal
Member of the Board of aivancity
WHAT ARE THE TECHNICAL SKILLS REQUIRED BY THE BUSINESS WORLD IN TERMS OF AI?
Early on, data scientists were expected to be able to design models, put them into production, explain their usefulness to non-specialists, all without a team and without IT support... Of course this no longer happens, so we have since diversified the profiles: There are researchers, who work on the data itself, machine learning experts, who do production, data experts, halfway between data knowledge and IT... And it's also very important to have profiles to act as a transmission link between all the skills: data translators or business accelerators, who understand datascience, IT and business issues, and who can also present the results of research to the executive bodies. Moreover, these skills are constantly evolving: more than just knowledge, it is now necessary to pass on a state of mind to students – it is essential that they continue, throughout their careers, to learn, to take an interest, to explore technologies that are still unknown today.
HOW DOES L'ORÉAL USE AI TECHNOLOGIES TODAY?
We use machine learning for many applications. Whether it's predicting trends in the world of beauty to fuel our product innovation or forecasting our sales to organise our supply chain, data is at the heart of our projects. In order to better understand our customers, one of our major challenges is also to exploit the colossal amount of data available in free access, for example notices left online: we identify key information to bring it to the product teams' attention and feed our objective of excellence. We also work with image recognition to enable our customers to project the expected effect of a product on their face, or to analyze their wrinkles and brown spots: we can then propose a diagnosis and a beauty routine adapted to each person's needs.
WHAT TECHNOLOGIES WILL BECOME INCREASINGLY IMPORTANT IN THE COMING YEARS?
After the treatment of structured data, we are now interested in unstructured data, i.e. pictures and text. As regards pictures, we already have mature AI technologies that can segment, locate and generate objects. We are now reaching an almost equivalent level of maturity for text data: the challenge is to understand the text, to process natural language even if it is incomplete or imprecise, and to respond in an automated way. AI will thus be able to interact. By putting together models that perform elementary tasks, we get closer to human intelligence... Except that human intelligence is unsupervised, it learns by itself: the baby does not wait for someone to explain how to feed, walk, talk: he/she discovers it by him/herself by trying out the world around him. Artificial intelligence is still very far from that. A modeling tool that comes closest to this method would be reinforcement learning, which trains AI through experimentation (I'm a robot, I learn how to cross, I'll get run over 1,500 times, but in the end I'll get across, there). For me, this will be extremely important in the years to come.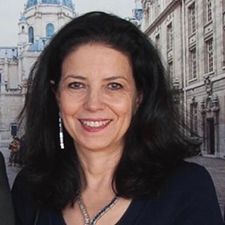 Amal El Fallah Seghrouchni
Professor at Sorbonne University specialized in artificial intelligence,
Member of the World Commission on the Ethics of Scientific Knowledge and Technology (COMEST) of UNESCO
Member of the scientific committee of aivancity
Member of the Board of aivancity
WHAT ARE THE TECHNICAL SKILLS REQUIRED BY THE WORLD OF AI RESEARCH?
In addition to the technical knowledge in mathematics and computer science provided in current curricula, future AI researchers must develop soft skills and a lot of intuition. It is important, in this new era where AI is everywhere and applied to many fields, to have the ability to work in teams, to have a sense of listening, open-mindedness and dialogue. Today AI is a provider of multidisciplinary, innovative and disruptive solutions. That is why it will be necessary to promote collaborative approaches.
WHAT IS THE SITUATION TODAY IN TERMS OF ALGORITHM BIAS? AND, WHAT SOLUTIONS?
Some AI algorithms can indeed provide incomplete or erroneous solutions due to different biases. Cognitive biases generate a distortion with respect to a reality, and can lead to discriminatory practices against individuals. Statistical or data biases, such as selection biases, appear when the characteristics of the population studied are different from those in the general population. Endogeneity bias occurs when it is a matter of predicting from past data without taking into account future developments or unexpected variations. Finally, economic biases, whether voluntary or not, can be observed when algorithms only target specific segments of the population, or when they are used to manipulate consumers (such as search engine manipulation).
Tomorrow's solutions must take these risks of bias into account and fight against their appearance or instrumentalization. AI must be rethought for a resilient, egalitarian and ethical use. Good practices would be:
To have reliable and well-calibrated data;
To ensure the validity of statistical learning procedures (hypotheses and decision rules used);
Guarantee the transparency, fairness and equity of decision algorithms (e.g. recommendation, recruitment, diagnosis algorithms, etc.). )
CAN AI HELP FIGHT VIRUSES?
During this health crisis, AI has made it possible to create mobile applications to raise awareness and help people stay connected; dematerialized services (B2B or B2C) and exchange platforms to overcome lock-down and ensure service continuity (teleworking, distance learning...). ...); deploying drones to inform and protect citizens, or provide telemedicine consultations, automate decision-making, guide ambulances to reach hospitals as quickly as possible, plan in the face of uncertainty to take care of a patient in an emergency... Other statistical methods based on automatic learning, such as neural networks and deep learning, make it possible to predict the spread of the epidemic based on the data collected.