aivancity Paris-Cachan receives the 2020 Innovation Award from Eduniversal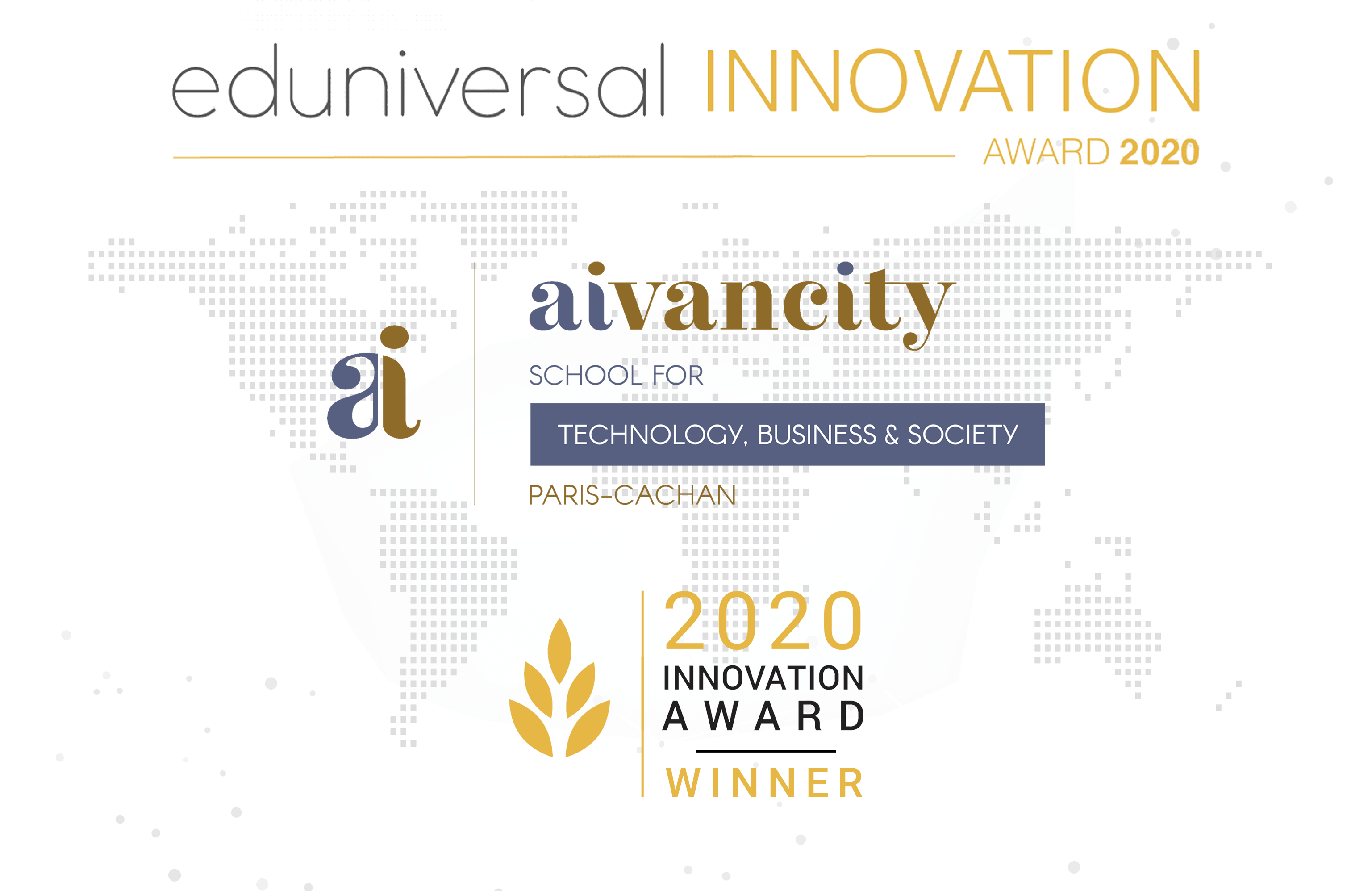 aivancity school for Technology, Business & Society Paris-Cachan, La Grande Ecole de l'Intelligence Artificielle et de la Data, was awarded the 2020 Innovation Prize at the 13th Eduniversal World Convention.
The Awards Ceremonyis a prestigious event that takes place every year on the occasion of the Eduniversal World Convention. .It honors the institutions with the highest recommendation rates from their peers in the Dean of the Year Vote Survey.
This year, the Eduniversal International Scientific Committeewished to highlight an innovative initiative, whichbrings new dynamics and enriches the French educationaloffer, by awardingthisprize to aivancity during the Palmes d'excellence ceremony of the Eduniversal Convention on November 11, 2020.
« aivancity innovates, not only through its hybrid positioning, Artificial Intelligence, Business Management and Ethics, but also through its educational model that contributes to the development of higher education in tune with the times : Life time guarantee of diploma updates (a unique concept invented and patented by aivancity), AI Clinic, Pioneer Status of Mission Company, , Campus 5.0...… The entire aivancity team joins me in thanking the Eduniversal Scientific Committee and ourpeers for their trust and recognition. »Tawhid Chtioui, president and founder of aivancity. »
Tawhid Chtioui, président-fondateur d'aivancity.
On the occasion of this convention, Tawhid Chtioui presented a Keynote on the role of highereducation in preparing businesses and society for the artificial intelligence revolution, and Emmanuel Goffi, associateprofessor at aivancity, spoke on the need for training in AI ethics to think about oursocietalresponsibility.